OIX's annual conference is an essential event for multiple sectors including finance, property, age verification, employment vetting, property rental, travel, education. The goal is to address the issues that still exist around digital ID and ensure organisations across these sectors, and across, borders are prepared.
The OIX #IdentityTrust2022 Conference will provide a much-needed forum for organisations to gain clarity and understanding, as well as ask crucial questions addressing the most pressing issues for them around digital ID implementation.
It will provide an overview of how digital ID is progressing around the globe. Attendees will hear from early adopters offering invaluable insight into their experiences and learnings, as well as international digital ID success stories. Alongside key updates from sector based digital ID programmes, the practical elements needed for inclusion, smart digital ID and global interoperability will also be discussed.
The conference will include two keynote presentations examining the legislative position of digital ID both in the UK and the EU. The first will be a from senior UK government representative (details to follow soon) who will provide an update on the UK Digital Identity and Attribute Trust Framework, it's progress and next steps to legislation. The second presentation will come from an EU Policy Advisor (details to follow soon) who will talk through the latest eIDAS2 architecture and requirements.
You will be able to choose 2 different breakout session topics on the day!
If you're unable to attend in person, the main stage sessions of this event will also be live streamed - you just need to let us know as part of the registration process.
Registration for this event has passed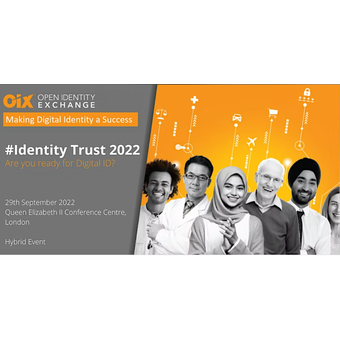 Queen Elizabeth II Conference Centre Broad Sanctuary London SW1P 3EE United Kingdom